Whether you work with a KPA consultant for onsite training, do your own training, or use KPA's self-service onsite training materials, track it in Vera Suite so that you have proof of employee attendance.


Who can do this?
Vera EHS/F&I Administrators
Instructions
Click on the down arrow next to Training. Select Onsite Training.
Click Add New Training.
Select the Topic from the drop down list that best describes the onsite training.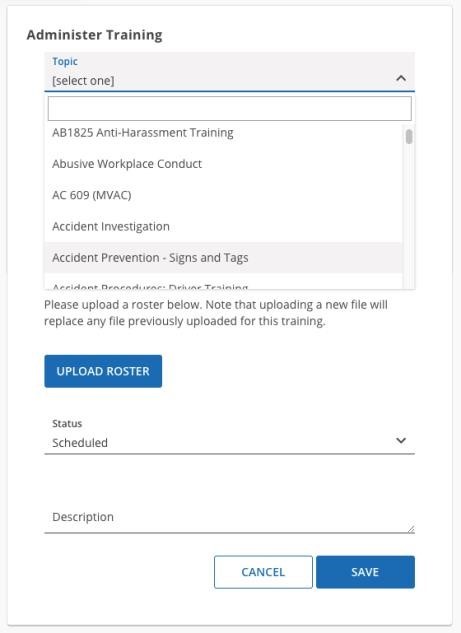 Add a past date or a future Training Date.
Put in the confirmed Number of Attendees if you already conducted the onsite training. If the onsite training is happening in the future, enter an estimated Number of Attendees.
Indicate how many onsite sessions you will have in Number of Classes.
Upload Roster if the onsite course has been completed. If the course hasn't happened yet, wait to upload the roster until after the session is over.
Set the Status of the onsite training: Scheduled, Rescheduled, or Completed.
Add a Description.
Save.
SEE ALSO: