Public/Employee Access to SDSs
Under federal law, employees who work with hazardous chemicals must have access to Safety Data Sheets (SDSs). In addition, a regulator may need to see proof of this. Vera Suite has a public sign in for your employees to access SDSs.
Who can do this?
Instructions
Go to VeraSuite.com.
Enter KPAMSDS as the Username.
Click into the Password Press Enter key.
Underneath the Finish Logging In message, select Continue.
Enter your organization's KPA Location ID.
Click on the SDS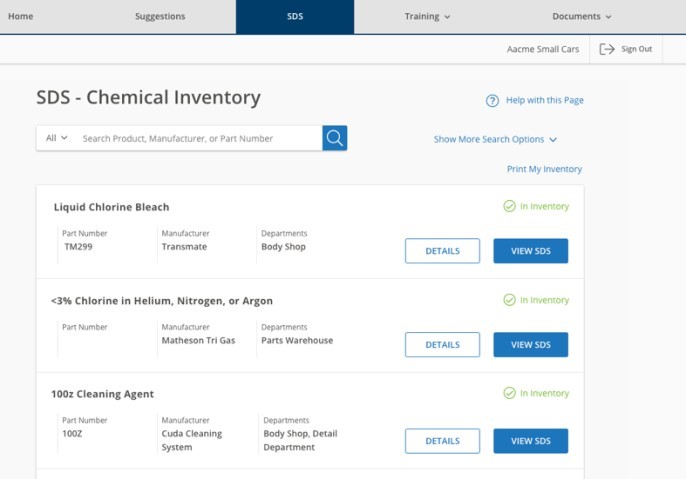 Search for a particular chemical. Select on the Enter key or the magnifying glass . For advanced search options, select Show More Search Options. You can select your Department, the Year, Sort Results By Relevance, etc.
View SDS to immediately download a PDF. Details shows the manufacturer name and other names the chemical may be called.