In order to protect your organization's security as well as your employees' personal information, your employees need to have a valid email address or cell number in Vera Suite. This confirms user identity and facilitates secure software access.
Before employees can access Vera Suite and your organization's data, you may need to add or edit the employee's information in Vera Suite. Ensure their Work Email, Personal Email, or Cell Phone are listed and then send them a registration invite. 
Who can do this?
Vera Suite Administrators
From the left navigation, select Employee Management. Then choose Manage Employees.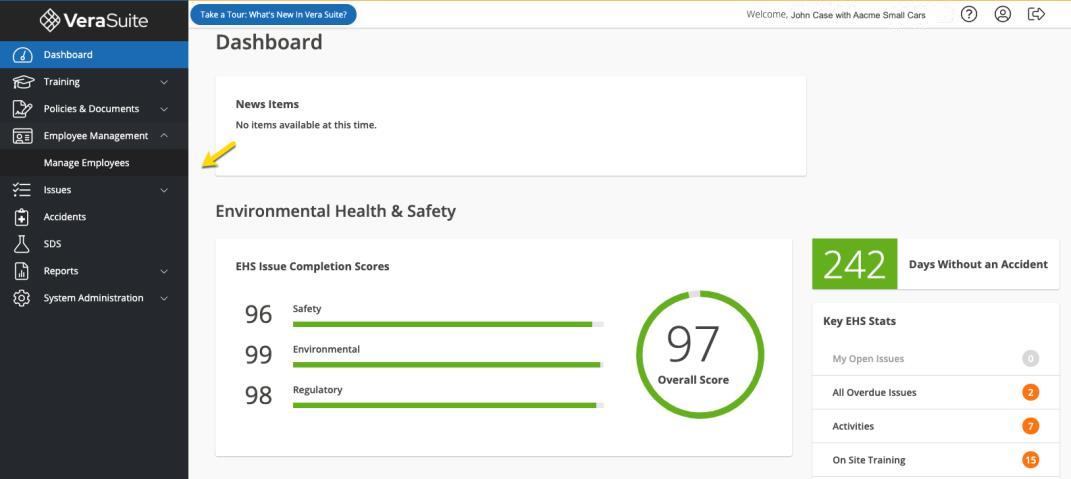 Search for the employee's name or scan the list of employees. Press Enter key or Search button.

OPTION 1: Once you locate the employee, use the dropdown  next to Action on the far-right side. Select Resend Registration.

OPTION 2: If the employee doesn't have a work email, personal email, or cell phone on file in Vera Suite, choose Edit Employee instead of Resend Registration. Update details as needed. 
Toward the end of the Edit Employee page, in the Contact Information & Registration section, add the employee's Work Email, Personal Email, or Cell Phone. Finish & Send Registration.

The employee will receive an email or text with instructions on how to sign into Vera Suite. The link for them to finish setting up their account will expire in 48 hours.