Run OFAC & Red Flags Search
In addition, to helping you abide by Office of Foreign Assets Control rules, Vera F&I has a tool to help you comply with the Red Flags Rule, which requires dealerships to detect, prevent, and mitigate identity theft.
Who can do this?
Vera F&I Administrators with OFAC and Red Flags product
Instructions
With the applicant present, select on OFAC & Red Flags.
Choose the OFAC & Red Flags
Enter the applicant's information.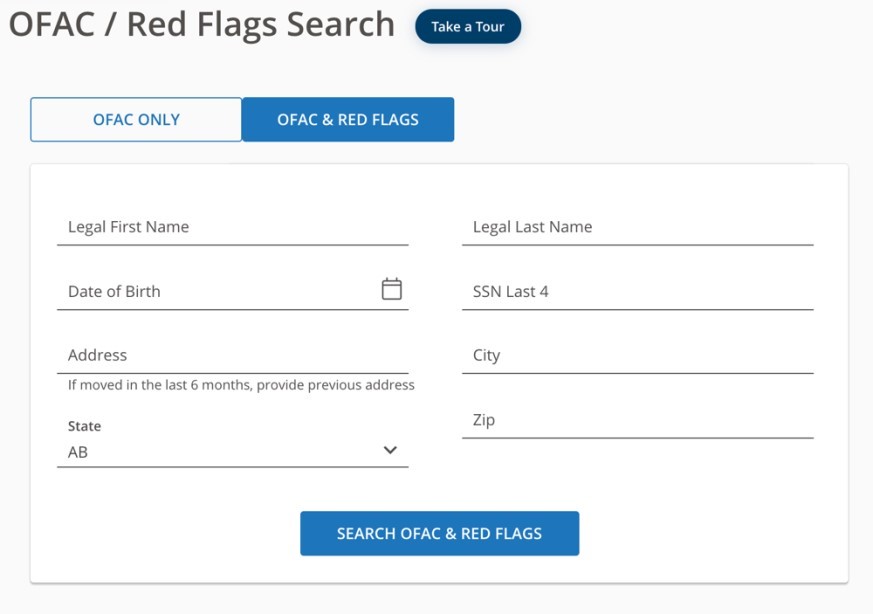 Search OFAC & Red Flags.
A list of possible matches will come up. Select on the person's name. Compare the OFAC report against other transaction information that you have collected.
If there are striking similarities, contact the Office of Foreign Assets Control at 800-540-6322.
Continue to Red Flags Search.
Within 90 seconds, ask the applicant the 4 questions that appear on your screen. Submit.
You'll either get a confirmation that your applicant has Passed All Checks or a Failed
For a Failed alert, refer to your organization's red flags policy for what you need to do next.