Registering a New User Profile in Vera Suite
An Admin will need to add the user into the system and send a registration link to the user's email address/ cell phone (whatever is set as the preference in the employee profile). Please keep in mind that this registration link is only valid for 48 hours. After 48 hours passes, the link will need to be resent.
Once the link is sent, the user will need to access their email (or cell phone for a text message) that will look like this: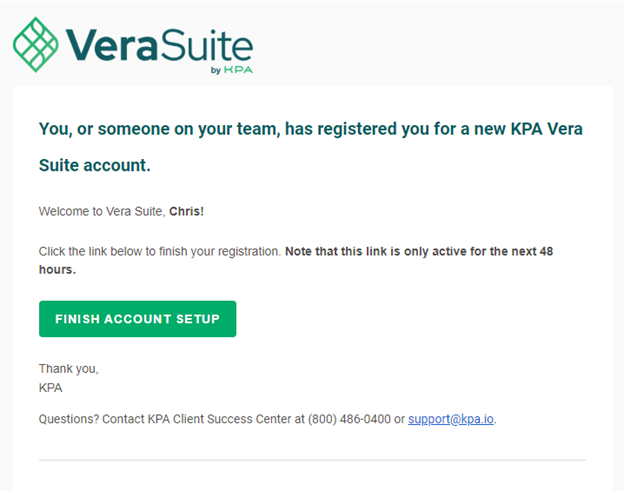 By clicking on the "finish account setup", the user will be taken to a Vera Suite page where they will create their own Username and Password. Please note- every user will need to follow the restrictions listed for a valid Password.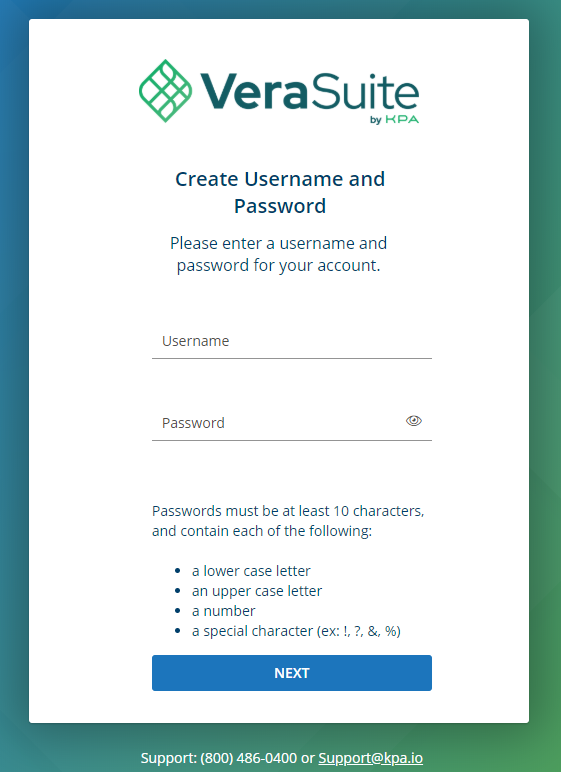 Once the user creates these login credentials, they are redirected to the main Vera Suite login page where they will need to enter the credentials they just created.