After you map your employee list Excel or .csv file with Vera Suite's fields, you can add a new list whenever your organization has employee changes. Depending on the size of your organization and your turnover rates, you may want to upload a new employee list once a month.

Who can do this?
Instructions
1. Any new employee spreadsheets must contain these fields or the equivalent:
Primary Location
First Name
Last Name
Employee ID
Job Category
Contact/Registration Method (Work Email, Personal Email, or Cell Number)
2. In Vera Suite, click on the down arrow next to System Administration, then Employee Import.
3. Click on the vertical dots next to the pre-existing mapping convention that you would like to use for the new employee file. Select Use Mapping for Import.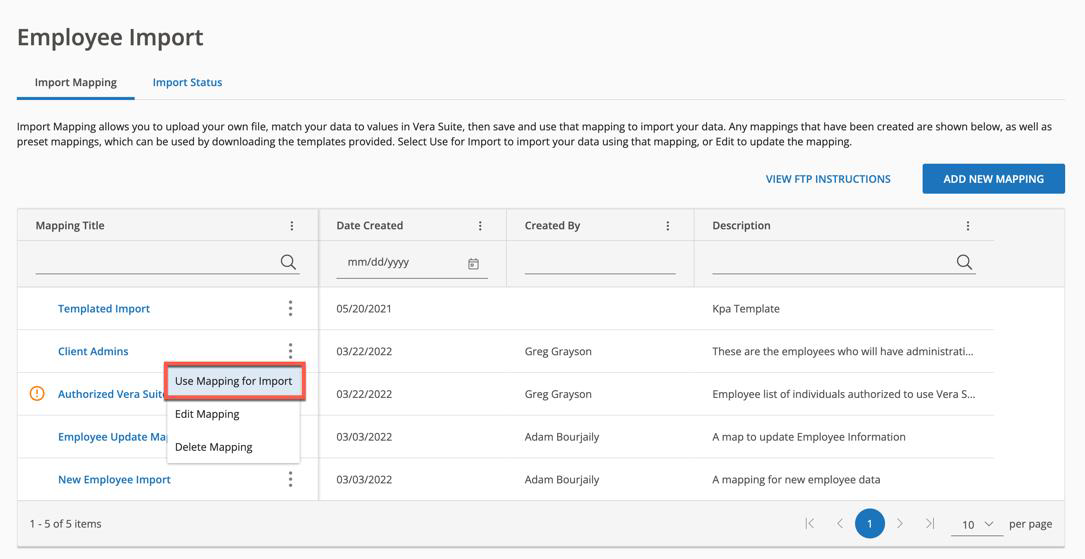 4. Upload your Excel or .csv file. Continue.