Who can do this?
Instructions
In Vera Suite, click on the down arrow next to System Administration, then Employee Import.
Now select the Import Status at the top of the page.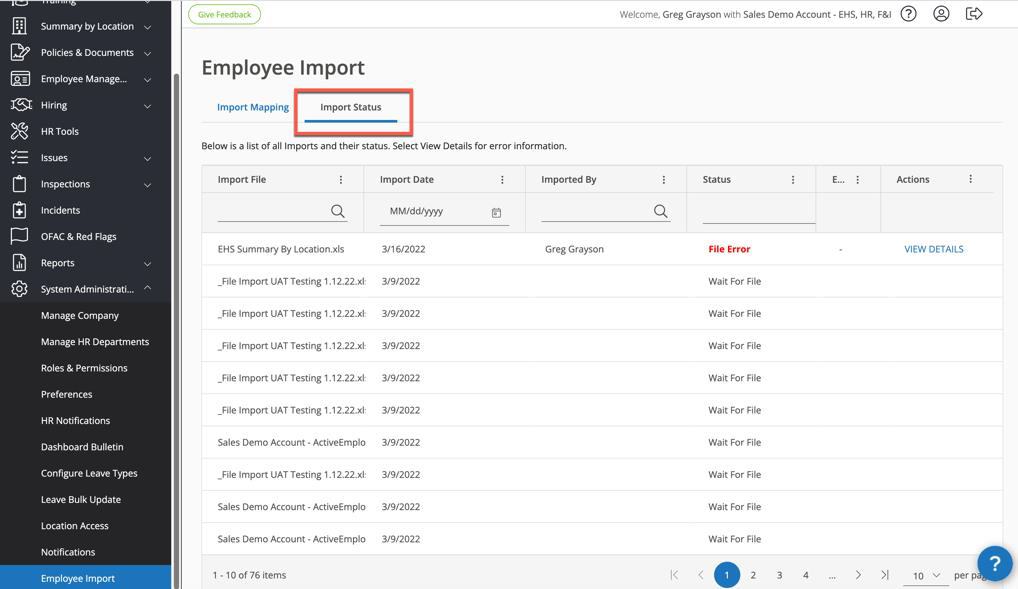 A red File Error shows which file uploads failed. View Details for information on how to resolve the problem(s). An accepted file upload will be noted as Succeeded.
Note: Even files with a Succeeded status may have errors for specific employees who couldn't be added to Vera Suite because they were missing required information. Correct their information on your next file upload.